Note: This article contains spoilers for Cheat episode three.
ITV's new drama Cheat continued on Wednesday night (March 13) with its penultimate episode.
The series centres on university lecturer Dr Leah Dale (Coronation Street's Katherine Kelly) who suspects final-year student Rose Vaughan (Molly Windsor) has cheated on an essay.
The accusation pushes Rose to torment Leah and eventually results in the death of her boyfriend Adam (Tom Goodman-Hill), which has been revealed in flash-forward scenes, with both Leah and Rose suspected of his murder.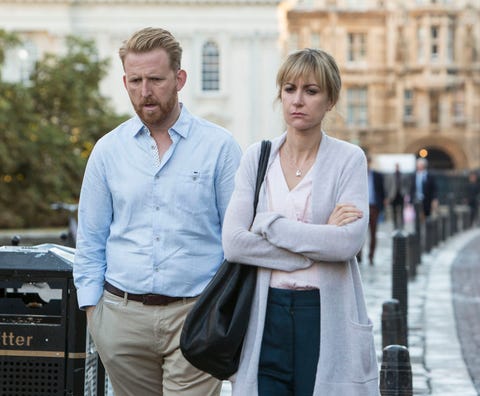 ITV
The drama has been full of twists and turns leaving viewers both gripped and confused as they try to figure out what the actual relationship between Rose and Leah could be.
And tonight the show dropped a major bombshell – Leah and Rose are half-sisters!
Viewers had already seen that Rose knows Leah's father Michael, and during the episode she had told him he had to tell his family a 'secret'.
We also saw Rose's father (played by Adrian Edmondson) take her to the hospital to visit a dying woman we learned was her aunt Pamela.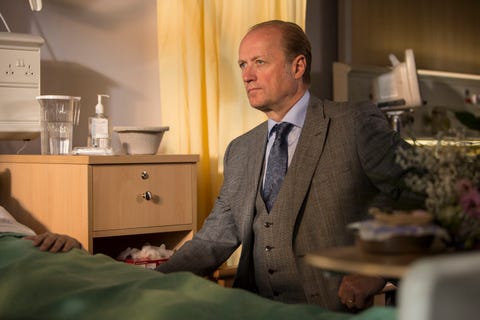 ITV
But Rose didn't seem interested in spending any time with Pamela and left the hospital with her father shouting after her: "Your mother was the coward, she didn't love you enough to stick around."
As Rose continued to use Leah's boyfriend Adam in her games (more on that later), she planted a photo of Leah and her father in his jacket.
When Leah saw the picture, she went to confront her dad over how Rose would have been able to get the picture from their home.
During the confrontation, Michael admitted to Leah, and her mother Angela, that he had an affair many years ago with his research assistant and Rose was actually his daughter.
While some viewers saw the sibling connection coming, others were completely caught off-guard. But either way, the revelation has certainly upped the stakes.
As Michael was finally telling his family the truth, Rose was also telling Adam, who she'd just had sex with.
Adam begged Rose not to tell Leah they'd had sex, but Rose insisted she'd have to tell the truth if Leah asked, because they are sisters after all.
As Rose taunted Adam about telling Leah the details of their sex, he got angry and started strangling her.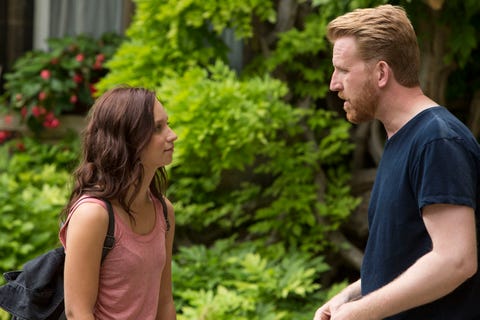 ITV
The next scene showed Rose making a call to Dan, telling him 'something bad's happened', and in a flash-forward scene Leah was retelling the story of the night to detectives.
While it looks like Rose killed Adam in self-defence, if the past three episodes have taught us anything it's that there's always more twists to come.
Cheat concludes tomorrow night (March 14) at 9pm on ITV.
---
Want up-to-the-minute entertainment news and features? Just hit 'Like' on our Digital Spy Facebook page and 'Follow' on our @digitalspy Instagram and Twitter account.