He did not support a full "electrified fence" separation, but said "the direction of travel is right".
"Our business model is opaque, it needs to become more transparent, because it is impairing confidence in audit quality," Mr Michael said. "There's scepticism as to whether large multidisciplinary firms are focused enough on audit."
EY UK chairman Steve Varley said his firm was consulting with clients on a similar move. Only Deloitte UK was holding back, with CEO David Sproul saying this measure needed to be implemented as part of a package.
They all agreed that the measures would do more to shore up public confidence in audits than actually improve audit quality.
The firms' moves come after Britain's competition regulator released a review at the end of last year recommending that audit and non-audit businesses be split into separate operating entities at each firm.
The Competition and Markets Authority also recommended caps on the big firms' market share and a scheme where Britain's biggest companies were jointly audited by one large firm and one small- to mid-sized "challenger" firm.
Doubts on separation
The executives were sceptical about a complete separation of the audit business. PwC's Mr Ellis said big companies were so complex that auditors could not complete the work alone.
"You need a variety of skills. On average 15 to 20 per cent of the hours we spend on an audit is provided by non-auditors providing critical knowledge that you need to know," he said.
He also argued that a standalone audit business would struggle to attract the best talent, because it would not offer such diverse career opportunities.
"Talent is attracted to choice. My global head of assurance started off as a consultant; my European head of consulting started off as an auditor," Mr Ellis said. "If the ultimate aim is to have the best possible business … then we want to attract [people] who want choice … [and] I don't think an audit-only firm will do that."
Deloitte's Mr Sproul said a separate audit business would be much less resilient. He noted that Deloitte UK had revenue of £3.7 billion ($6.8 billion), of which the auditing arm earned only £500 million.
"A separate audit business is less resilient with £500 million revenue than a firm, which stands behind audit quality in everything we do, of £3.7 billion," he said.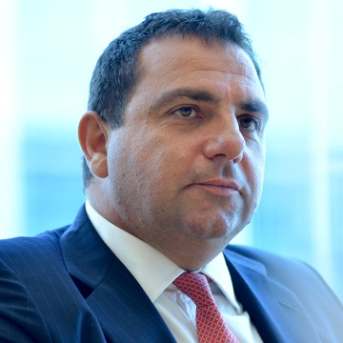 Not a loss leader
The firms were asked what percentage of their revenue came from their audit business: Deloitte said 14 per cent; PwC, 22 per cent; EY, 20 per cent; and KPMG "in the low 20s".
All were insistent that audit was not a loss-leading business – a way of opening the door so that clients could be sold other services.
"We certainly don't see audit as a loss-leader," said Deloitte's Mr Sproul. "There is no advantage to the rest of the business in winning the audit. Our audit partners are rewarded only on audit quality."
PwC's Mr Ellis said his audit business had a margin of 18 per cent – it was profitable, and more profitable than some other business lines. EY's Mr Varley said his audit business was only marginally less profitable than other areas.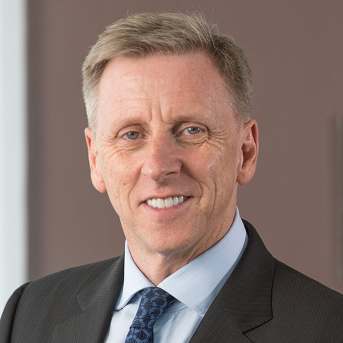 And at Deloitte: "Over a business cycle it's been very similar, [but] in the last two or three years audit has been less profitable," said Mr Sproul. "The reason audit has been less profitable is because of the investment we've made in both winning new audits as we've gone through the tender process, and investment in quality. We expect that to come back to a more normal level of profitability over the next couple of years."
The executives unanimously also disliked the proposal for joint audits, saying that these would be imbalanced, duplicative and would increase costs.
They preferred the idea of a market share cap to help challengers crack the market – for example, limiting the big four to 80 per cent of the FTSE 350 companies.
The politicians on the committee demanded to know if the chairmen were happy with audit quality at their firm. The executives from KPMG, EY and Deloitte said no; Mr Ellis from PwC said he was satisfied, although the firm "could always improve".